In this
fantastic article
by James Hadfield for the Japan Times, Horikawa explains why he takes such an enigmatic approach to his musical intros, saying
I stared at the "Genre" tag for the longest time when preparing to write this. I'm not sure I totally agree with "Electronic" but I also can't think of a better way to describe the atmospheric and fascinating music created by Japanese producer, Yosi Horikawa. I actually stumbled upon himc in Spotify's "Music to Test Headphones With". I must say to you, mysterious anonymous Spotify employee, you have excellent judgement. Yosi utilizes a great deal of environmental and acoustically scintillating sounds to start off many of his tracks. For example, "Bubbles" begins with bouncing rubber balls on what is probably a wooden floor and "Wandering" leads us in with a stroll on a crushed gravel pathway – it was actually disorienting to hear this track while walking around. At the very least, the sound quality is impeccable.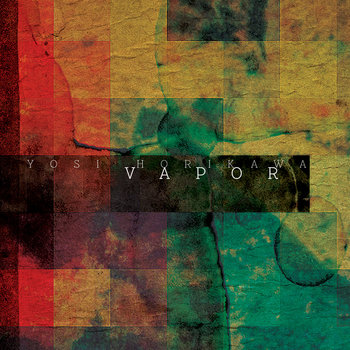 "When you listen to something, the surrounding environment has a big effect on you: the time of day, the landscape, the angle of the sun. … It's not just about the sound: I want to capture the environment around the sound in my work."
Horikawa has only been professionally producing music for a number of years but has had a long interest in it, dating back to his early days listening to East Coast rap on his boombox. You can hear his Hip-hop and R&B influence weaving its way through the album. Personally, I really loved his unique approach to music with my favorite track being "Letters" where, perhaps unsurprisnginly if you're catching the pattern, it begins with very loud pencil-on-paper writing that slowly is caught up to by some trance-like beats. Pick any one of his tracks and you'll be in for a kind of musical journey that you're unlikely to see again in the near future. His style certainly isn't for everyone but if you're a fan of anything unusual or, at the very least, agree with his sentiment above, I highly recommend checking out Vapor.
Recommended tracks: Bubbles, Wandering, Letters
---
Artist: Yosi Horikawa
Album: Vapor
Country of Origin: Japan
Released: 2013
Genre: Electronic
This article was originally written in 2016 and has been posted with minor updates.